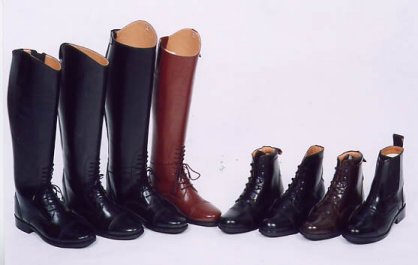 Welcome to Nittany Imports, the home of Nittany Boots!
There are so many reasons to buy Nittany Boots
... and here are a few ...
As the sole distributor for our manufacturer, we are in an enviable position. Let us use that flexibility to help you grow your business!
At your suggestion, we now have a new
TOLL FREE telephone number
877-94-BOOTS
Nittany Imports is an American owned supplier of fine quality horseback riding boots and gloves for kids, ladies and men. Eastern Shoe (the manufacturer) has been making boots and gloves for the various distributors and brands in the USA and worldwide for more than two decades now.
We are now marketing our products directly to the retailers. All of our products are being stocked and distributed out of the warehouse located in Hollidaysburg, PA.
Quality of our boots is comparable to any fine quality boot available in the market. And since we are closely aligned with the manufacturer, we are able to pass much of the distributor and wholesale margins to the retailer.